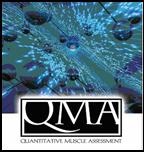 Examination Table with Single Pedestal - Electric HIGH / low
with no lateral movement.


Click on picture to enlarge

Available in three section high/low table -


Height ranges from 18" - 37" (46 to 94 cm).
Wide (25") (64cm) / Length (76") (193cm) and comfortable.
Weight Capacity - 400 lbs. (180 kg.)
Foot Pedal control - electric / hydraulic HI-LOW table.
Power assisted caster system.
PermaBlock - Proven vinyl protective coating against germs, spores, fungus, mold and mildew.
Attractive coordinating colors - Dove Gray, Imperial Blue, Forest Green, Taupe, Burgundy.


Quantitative Muscle Assessment and "QMA" are trademarks of AEVERL MEDICAL, LLC.
All other products mentioned are registered trademarks of their respective companies.
Copyright © 1996-2013 Assigned to AEVERL MEDICAL, LLC
All rights reserved. Last modified: .
AEVERL Introduces New Muscle Strength & Fatigue Assessment System
AEVERL Introduces New Muscle Strength & Fatigue Assessment System
Aeverl Medical Introduces New Muscle Strength & Fatigue Evaluation System
&