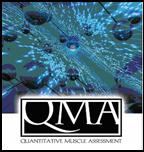 Neuro-Muscular * Motor Neuron Disease (MND) and Informative Sites
Please suggest any site or article that should be considered for listing.
The information provided in the QMA Knowledge Base or provided here as the result of a search, is provided "AS IS" without warranty of any kind. The Computer Source, QMA Systems, and Associates, disclaims all warranties, either expressed or implied, including warranties or merchantability and fitness for a particular purpose.
AEVERL Introduces New Muscle Strength & Fatigue Assessment System
AEVERL Introduces New Muscle Strength & Fatigue Assessment System
Aeverl Medical Introduces New Muscle Strength & Fatigue Evaluation System
&