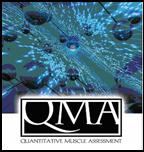 Testing Frame / Orthopedic Traction Equipment



Click to enarge photo

Testing Frame / orthopedic traction equipment
Provides fixed myometry for testing – encloses examination table.
Includes an extended area at foot for input device placement.
106" L (269 cm) x 33" W (84cm) X 84" H (213 cm)
May be customized for your testing needs and area.

Your frame may be different from the specifications and illustration shown.
Quantitative Muscle Assessment and "QMA" are trademarks of AEVERL MEDICAL, LLC.
All other products mentioned are registered trademarks of their respective companies.
Copyright © 1996-2013 Assigned to AEVERL MEDICAL, LLC
All rights reserved. Last modified: .
AEVERL Introduces New Muscle Strength & Fatigue Assessment System
AEVERL Introduces New Muscle Strength & Fatigue Assessment System
Aeverl Medical Introduces New Muscle Strength & Fatigue Evaluation System
&