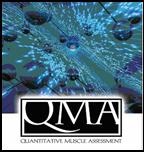 Quantitative Muscle Assessment "QMA"
Replicate
Manual Muscle Testing
(MMT)
with QMA

Hand Held Myometry

(HHM)

in the physical therapy center, clinic or a
non-ambulatory patient's location, and
Acquire

OBJECTIVE
REPEATABLE and
TRANSFERRABLE DATA


Complete the testing, documenation and report of a patient's visit in minutes.






The QMA

Fixed Myometry

testing platform utilizes accurate instruments to provide repeatable and consistent data acquisition to document the longitudinal efforts of your patient/subject population. Your testing protocols, training and encouragement ensure patient participation and data consistency.
Research & Longitudinal Studies
Clinical Evaluation & Physical Rehabilitation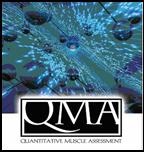 Some of our Clients, Friends and Respected Colleagues,