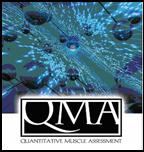 AEVERL MEDICAL, LLC - Research / Clinical and Therapeutic Evaluation Equipment

Dec 2016
New tools available - Bulbar - Lip Bite and Jaw Strength appliance integrated into QMA

Mult-center drug trial successfully ended

Tongue strength & fatigue appliance utilized

Dec 2015
QMA software application compliant with all MS Windows operating systems thru 10
Client services expanded to 23 countries
Tongue strength test quality assured and available.
Dec 2014
QMA utilized in 19 countries and in excess of 120 research institutions and clinics
QMA software application compliant with all MS Windows operating systems thru 8.2.
"Speciality Testing" design and implementation now available, example: plantarflexion.
Dec 2013
Graph animations completed and quality assured.
Work begun on utube presentations of QMA - benefits and features
Feedback from testing personnel utilizing animations is positive and assuring.
Dec 2012
Graph animation to improve childrens interest in testing begun
Database work to provide alrgorithms for expected "normal" effort for each muscle completed.
Improved graphical user interface completed
Dec 2011
Client service for QMA expanded to 17 countries
Translator added to Web site
Hosting drivers in all major lanquages
FDA registrations discontinued.
Dec 2010
Client service for QMA expanded to 14 countries
EMR - Electronic Medical Recording available to document the progress of patients through physical therapy
<

more

>

QMA software update for Windows 7 OS completed.
QMA integrates USB connectivity.
QMA patient access and portability increased

<more>

May 2009
IOPI Tongue Assessment integrated into LifeForce QMA Assessment System
<more>
January 2009
ifeForce QMA registered with FDA as Class II Medical Device
<more>
L
ifeForce QMA input instruments registered with FDA as Class I medical Devices
<more>
A
EVERL MEDICAL renews registration as Manufacturer / Developer with FDA
<more>
May 2008
QMA XL completes quality assurance and begins distribution.
Patient Progress and Evaluation Report completes QA & begins distribution.
Copyright is received & updated for QMA, QMA XL and Patient Progress Report.
Get more information - Contact us
Continue to watch this site for new updates and information
.
Quantitative Muscle Assessment and "QMA" are trademarks of AEVERL MEDICAL, LLC.
All other products mentioned are registered trademarks of their respective companies.
Copyright © 1996-2013 Assigned to AEVERL MEDICAL, LLC
All rights reserved. Last modified: .
AEVERL Introduces New Muscle Strength & Fatigue Assessment System
AEVERL Introduces New Muscle Strength & Fatigue Assessment System
Aeverl Medical Introduces New Muscle Strength & Fatigue Evaluation System
&